Promoting Linux Requires Advertising. That's What Counts. TM

Linux Web Database Scripting Gateways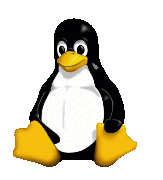 This page reviews SQL web scripting languages for Gnu/Linux.

Once upon a time (circa 1995), this was a clean, well-defined category in itself. Today (circa 2000), after the web explosion, things have gotten murky, mostly because there has been a paradigm shift in thinking about the web. Once upon a time, there was a clean distinction between web authoring tools, Rapid Application Development (RAD) tools, and web-to-database gateways. These days, the edges of these systems have merged and overflowed onto one-another. The paradigm shift is that of "Content Management Systems": systems that allow one to publish web sites, maintain interactive communities, and design interactive, data-driven web sites, all of these backed by a powerful database, usually SQL-based.

The paradigm is continuing to shift. People are realizing that web interfaces alone are not that pretty, and suffer from slow response times; whereas the pretty desktop apps are almost never network-aware. This realization is driving efforts such as the Microsoft .net strategy, and the cross-over can be seen in some of the tools below.

This web page is still organized along the lines of the pre-paradigm-shift way about thinking about the web. Thus, it is inherently incomplete and lop-sided in its treatment. Important systems, such as Zope, the Ars Digita Community System, Slashcode (Slashdot), PHPNuke, and many others are not mentioned, even though they should dominate the discussion of web content management systems. Thus, the web side of this page lists primarily the older systems that focused on SQL-to-web interfaces and web-based scripting languages. I believe this page still provides useful references, but you may want to cast your net in other directions as well, if you are looking for tools to build interactive, database-backed web sites.

See Also:
---
<! ============================================================ >
Web to Database Gateways
The entire field of web to database gateways has transformed and gone through several paradigm shifts since 1995. Originally, such gateways were specialized tools that made it easy to create web-based forms that queried SQL back-ends. These days (year 2000), virtually all web tools of any stripe provide SQL connectivity of one sort or another.

Dominating the field these days are scripting languages and full-fledged programming languages that have been tailored for web page creation. These are now referred to as "Content Management Systems"; the market and mindshare leaders are Zope, PHP, and Java.

As a result, the category of "web to database gateways" is rather vestigial, and not really applicable much more in the modern sense. The list is maintained here for historical purposes.

See also:
Open Source and Free Web Interfaces
Below, a taste of some of the free web interfaces out there. Not an exhaustive list.
PHP

Roxen

ePerl

AOLServer

EARP

dbengine

AppGen

dbedit

Merle/MUMPS

WDB

Web/Genera

GSQL

SQLGate
Commercial Web Database Gateways & Interfaces
Most things in the list below appear to be a server-side html-embedded scripting languages. It seems that the schema-based approach used in the early days of web-database gateways has been abandoned, probably due to the limited artwork/appearance capabilities of schema systems.

One exception is WebKit, which instead extends a 4GL so that web cgi-bins can be more easily created in the 4GL.
Escapade (New Listing!)

Texis Wegbscript

Talentsoft Web+

NeoWebScript

Heitml Extended Interactive HTML

HTMLscript

SQLWeb

SQLweb

WebSQL

DataWEB

WebKit

W3-Gateway
---
<! ====================================================== > Last Updated September 2001 by Linas Vepstas
linas@linas.org
Copyright (c) 1996-2001 Linas Vepstas. All rights reserved. All trademarks belong to their respective owners.

Permission is granted to copy, distribute and/or modify this document under the terms of the GNU Free Documentation License, Version 1.1; with no Invariant Sections, with no Front-Cover Texts, and with no Back-Cover Texts. A copy of the license is included at the URL http://www.linas.org/fdl.html, the web page titled "GNU Free Documentation License".

Go Back to the Enterprise Linux(TM) Page
Go Back to the Linas' Home Page
---
<! ====================================================== >