Promoting Linux Requires Advertising. It Matters to Me. TM
Linux SNMP Network Management Tools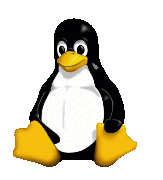 This page assumes that you already have a working knowledge of the basic tools -- ping, netstat, traceroute, nslookup, dig, tcpdump, /proc/net, ipfwadmin, tcpwrapper, maskd and are looking for graphical, distributed tools.

The following should also be consulted for additional leads:
Frameworks
To make the best use of the features of SNMP, a framework that allows for easy configuration, web, pager and email notification, and incorporates other traditional monitoring methods, is vital.
Mon

PIKT

Playin' in the LAN

scotty, tkined

Kinetics

Big Brother
SNMP Tools
The "Simple Network Management Protocol" (SNMP) is an internet standard for gathering statistics from and managing devices on the internet, principally routers. Below follows a list of free and commercial network management tools for Linux.
MRTG

SNMP Sniff

NetSCARF Scion

SNMP Vulture

IBM Webbin

RMONX

CMU-SNMP

DevPatrol

NetEye

WWW SNMP MIB Browser

NetMan

SNMX

HTTP-MIB

BTNG / tricklet

HNMS

XNetDB

gwtraffic
Misc Tools
Specifications, Documentation
TOG's XEMS Event Management Service specification.
The HTTP-MIB Application MIB for web servers.
Network Security
The folks at MimeStar, Inc offer SecureNet PRO, a network security tool that offers session logging and playback, session hijacking, and dynamic firewalling. This tool can be used for tracking malicious users/hackers, as well as for remote network consulting and diagnostics.
---
Copyright (c) 1997, 1998 Linas Vepstas, All Rights Reserved
Last modified November 1998 -- Linas Vepstas linas@linas.org

Permission is granted to copy, distribute and/or modify this document under the terms of the GNU Free Documentation License, Version 1.1; with no Invariant Sections, with no Front-Cover Texts, and with no Back-Cover Texts. A copy of the license is included at the URL http://www.linas.org/fdl.html, the web page titled "GNU Free Documentation License".

Go Back to the Enterprise Linux (TM) page