Ronja 666 Lucifer partial prototype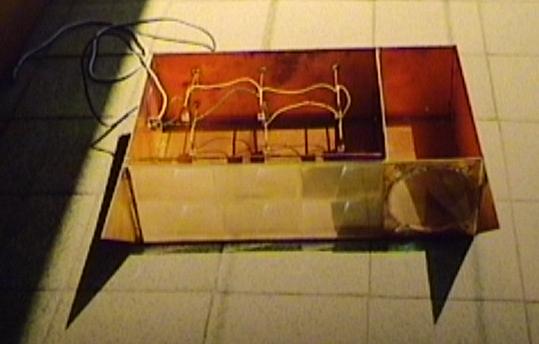 This is partially completed Ronja 666 Lucifer prototype. You can see the LED's on the wires, 6 fresnel lenses and one 90mm loupe for receiver. The LEDs worked and were aligned to produce a bright tight beam. The case is made of blank PCB board. The triangles at the sides are intended for weather protection.
---
Generated by a bash script. HTML written in vi. Graphics made with GIMP. Webmaster of the Twibright Labs website is Clock.